Grass-Fed Protein Powder and Health Supplements for a Healthier You
Fuel your body with the nutrients it needs to thrive with our high-quality, grass-fed whey protein powder and health supplements.
Our Most Popular Products


Live Fantastic With Our Whey Protein Powders & Supplements
Superior Quality Grass Fed Whey Protein Powders
Complete whey protein powder with all 9 essential amino acids
Supports muscle growth and repair
Boosts energy and endurance
Promotes satiety and weight loss
Supports a healthy immune system
2.3lb quantities and 5lb protein powder quantities
Available in unflavored, vanilla, strawberry and chocolate flavors!
Health Supplements
Our all natural gummies and collagen peptides offer additional health benefits including:
Vitamins and minerals
Herbal extracts
Sports nutrition supplements
Boosts mental clarity
Reduced stress
Improved sleep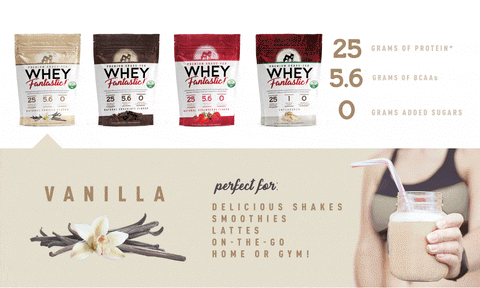 Staying Healthy, Active, and Fit ...
Takes effort and desire. Eating right is a part of your winning formula. Our products are designed to provide a nutritional advantage to help you achieve your active lifestyle goals with less effort, naturally!
Why Fantastic Nutrition?
We pride ourselves on creating premium quality, all natural, nutrition products that are not only delicious – but also free from added sugars, gluten, GMOs or soy. 
We use only the highest quality ingredients, including grass-fed protein powder that is sourced from sustainable farms.
Our products are free from artificial sweeteners, flavors, and fillers.
We offer a wide range of protein powders and supplements to choose from, so you can find the perfect ones to meet your health and nutritional goals.
We offer a 100-Day Satisfaction Guarantee on all of our whey protein powders and supplements.

Check out our delicious recipes for new ways to enjoy our products.

Useful Information to help you achieve your goals

Transform the way you look and feel
Let customers speak for us